Pintry
Pintry is an application used to allow or prohibit your security company from gaining access to your property
Clean and
simple to use
The mobile app is extremely
easy to use and the clean
and simple design make
for an enjoyable experience
Apple and
Android
The app is free to download
and is available on both
Apple iStore and Google Play store
Remote
access
Be in control from
anywhere in the world with
an internet connection
Compatible with all alarm systems
Pintry is compatible with all alarm makes and models
Overview
Your security in your control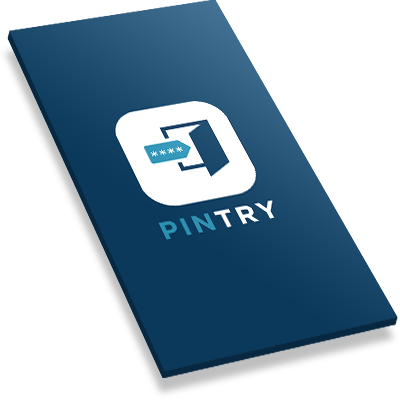 OUR VISION:

To become the company known for changing the security sector into a trustworthy and valued industry that the public can rely on once more.
OUR MISSION:

To change the way the public values security products and services.
OUR STRATEGY:

To develop products and solutions that will exceed our customers' expectations, add value, and evolve to meet the demands and trends of the security industry Gibbor Security CC has developed a product that will change the way the public perceives security services. It's going to revolutionise the industry! The security industry has become an insurance requirement rather than a security necessity. This is due to numerous factors from inside the industry but also due to South Africa's uncertain economic and social climate. This is about to change!
Allow or Deny
Get notified immediately of an intrusion alarm and make an instant decision to allow or deny access to your security company.
Community Notifications
Receive important messages directly on your app
Live feedback
Receive live event, entry/exit notifications with checkpoints and photos taken.
Send visitor Pin
Send PIN codes to your visitors/contractors, and even domestic workers to access your premises.
Review events
View previous events, response times, and premises visit details.
Send Panic
Send an immediate access code to your security company when the panic button is pressed, together with an automatically recorded phone call to the control room with GPS location.
Enquire about Pintry from your security company:

1. Contact Us or enquire from your security company
2. Arrange installation of the hardware
3. Download Pintry for free
4. Register your devices and set perimeters
5. Test the system
6. Enjoy security the way it is meant to be
Look and Feel
Sleek and modern design for everyday use
Partners
Unique patented solution
Get it
Small and free download
Contact Us
Skilled and helpful support